It would be a surprize to many that the largest export of abalone originates from the Overberg, and not illegal either. There are actually a total of 13 farms in South Africa and have turned small towns like Gansbaai and Hermanus into the capitals of this industry.

Hermanus hosts one of these productive farms and also holds plans, along with the other abalone farms in South Africa, for expansion. According to them, approximately 1200 tons of abalone is produced every year and due to the growing demand mainly in China, this will be increased to 5000 tons a year. Abalone also sells in Hong Kong, Taiwan, South Korea and Japan and a rising trend has shown that the peak of the abalone demand coincides with the Chinese New Year.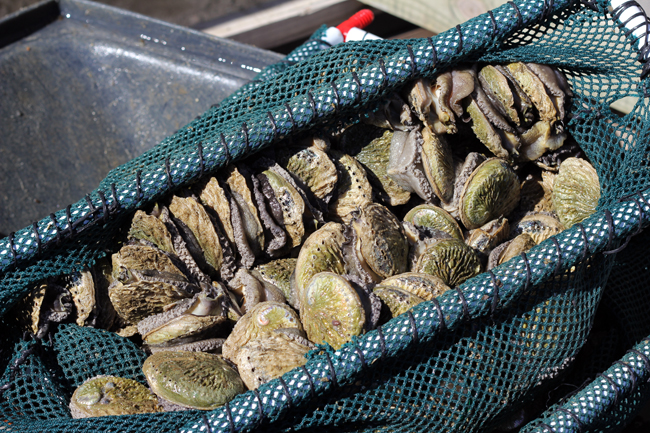 The abalone are grown from naturally spawned eggs and then moved to larger and larger tanks as they mature. Growing into the mature "spat" takes roughly 40 weeks, during which time the abalone is fed a mostly artificial diet and suspended in oyster net baskets. The local farm in Hermanus currently consists of 1500 tanks that covers 2,5 hectares.

Unfortunately, illegally poached abalone still enters the trade, but does so in dried form. The trading abalone farms in South Africa trades mostly with the Far East, but the abalone is shipped out in live form by producers. The abalone farmed in the Western Cape is considered of the best quality and thus trades at top dollar. Other countries that farm abalone also include countries in Western Europe, the America's and countries throughout Asia.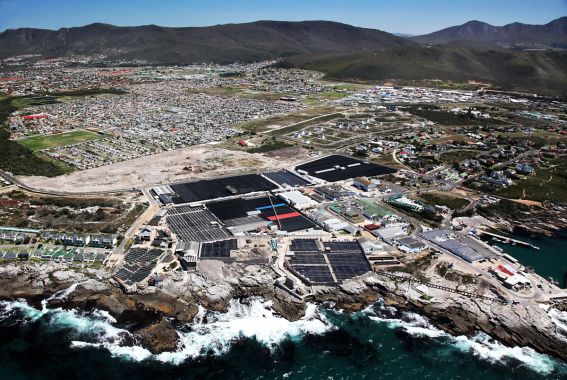 Despite the seemingly lucrative industry, abalone farming is not for the faint of heart. Obtaining the correct property with access to the ocean, sufficient space, continuous electricity and intensive labour is key to a productive farm. One of the main factors remains the labour needed to keep the farms running properly. This does however serve a good purpose in the local community, such as the farm in Hermanus that provides almost 750 permanent jobs to local inhabitants.

All in all, the abalone farming business is still something that brings up certain debates. Yet, the South African abalone trade has built up a reputation with the markets abroad which have taken quite some time. So let us hope that only trusted suppliers will be used and thus in future cancel out illegally poached products.