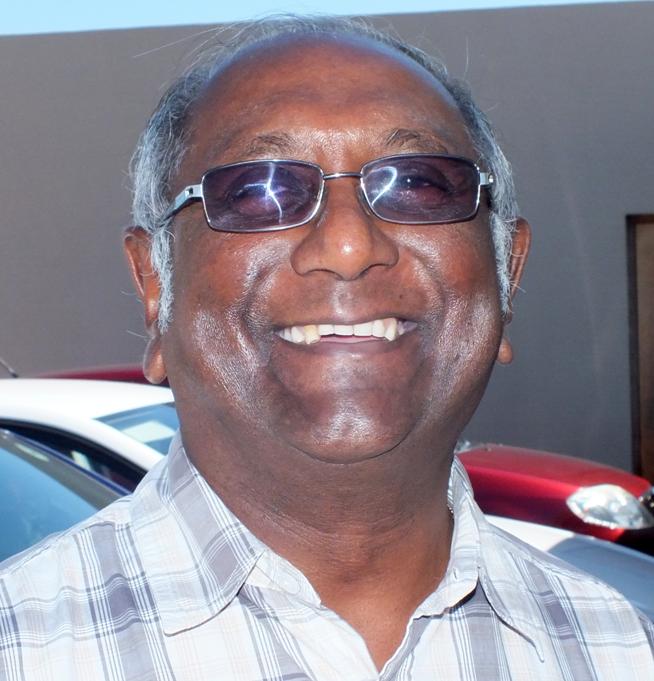 Ds Dennis Naidoo wat vir 2014 weer tot voorsitter van Gansbaai Ministers Fraternal verkies is
Die begrip "Fraternal" behoort al sinoniem met alle kerke in en om Gansbaai te wees. Gansbaai Ministers Fraternal is lankal reeds weer goed op dreef en ook nou slaggereed vir goeie samewerking gedurende 2014.

Ds Dennis Naidoo is weer tot voorsitter verkies en hy en sy bestuurspan is gretig om vanjaar nóg beter onderlinge samewerking tussen die verskeidenheid van kerke te bewerkstellig.

Ds Naidoo verwys na Joh 17:21: "…dat almal een mag wees net soos U, Vader, in My en ek in U, dat julle ook in ons een mag wees, sodat die wêreld kan glo dat U my gestuur het". "Wat 'n uitroep van die Meester. Sy hartklop vir Gansbaai is dat ons almal tot eenheid mag kom. Dit beteken nie dat ons een kerk word nie, nee, die doelwit is om 'n inklusiewe eenheidsvorm te vestig met vennootskaps-samewerking wat die kritiese gemeenskapsontwikkelings-probleme en behoeftes kan identifiseer en ooreenkomstig die beginsels van gesamentlike beplanning en implementerings-behoeftes te help aanspreek," het hy gesê.

Hy nooi alle kerkleiers uit om deel van hierdie inisiatief te wees sodat 'n daadwerklike verskil in die gemeenskap gemaak met verwysing na onder andere armoede, dwelms en ongeregtighede gemaak kan word. "Ons strewe is beter psigiologiese, fisiese, finansiële en geestelike ontwikkeling vir die gemeenskap." Ds Naidoo wys kerkleiers daarop dat hulle elke Woensdagoggend om 06:00 by die AGS Blompark te Proteastraat, agter Silwerjare, vir een uur bymekaarkom om vir die dorp te bid. Elke laaste Donderdag van die maand vergader die Fraternal om 18:00 uur vir samesprekings. Dan beplan hulle ook 'n Sake-ontbyt vir 14 Maart 2014, waarvan meer besonderhede later bekendgemaak sal word.

Navrae rakende Gansbaai Ministers Fraternal kan aan ds Naidoo by 028-384-1720 of 083-228-6815 gerig word, of stuur 'n e-pos aan hom by dnaidoo2@telkomsa.net.
Hardus Botha