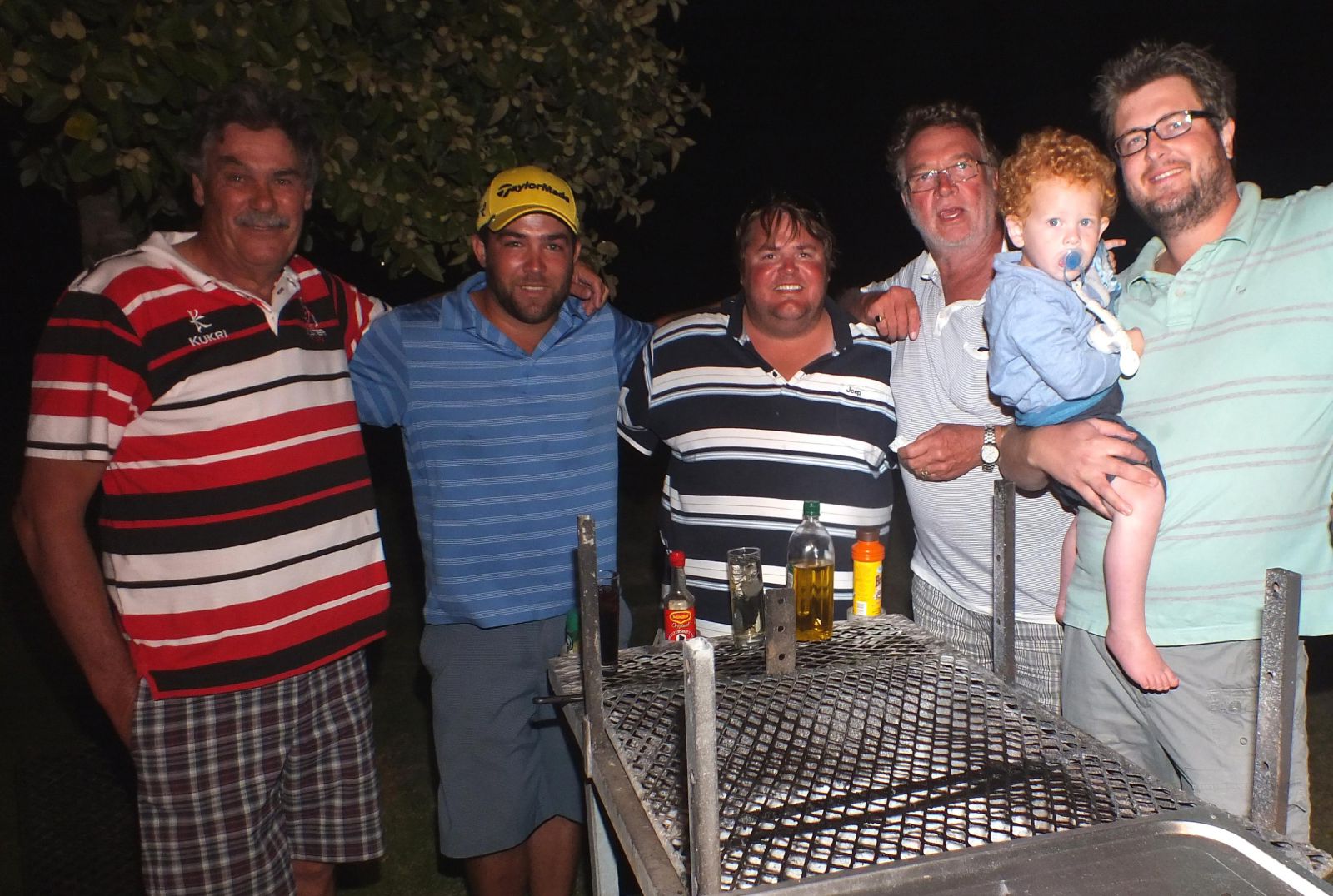 "Om die braaivleisvuur", met die braaiers, Daniel van der Merwe en Jakkie Beukes links
"Dit was een van ons mees genotvolste aande by die gholfklub vandat ek 11 jaar gelede 'n lid geword het, of op die bestuur gedien het," vertel Bev Swart, Klubkaptein van Gansbaai Gholfklub.

"Die steak-aand wat gereël is, was 'n eerste poging van hierdie aard en dit was 'n groot en gesellige sukses." Bev sê afgesien van die jongmanne met hulle "mooi vrouens", het die grasperk voor die klubhuis gewemel van kinders wat uitbundig gelag en gespeel het. Teen die tyd wat die lede-trekking moes plaasvind, het die mamma's hulle hande vol gehad om die kinders in die klubhuis te kry. "Daarna was dit net 'n heerlike gesmul aan die sappige steaks en slaaie en daar is tot laataand gesellig saamgekuier, ongeag die klubkampioenskappe wat die volgende oggend op die gholfers gewag het," sê Bev.

Hy rig graag die volgende bedankings aan almal vir hul goeie en ordelike reëlings wat die suksesvolle aand moontlik gemaak het: Jannie Brandt (uitstekende reëlings wat baie vir die klub beteken, betrokkenheid aan die sosiale kant en getroue hulpverlening aan die Klubkaptein); Awie en Ria van der Merwe (altyd bereid om die verantwoordelikheid van die broodtafel of slaaie sonder vergoeding op hulle te neem); Jakkie Beukes en Daniel van der Merwe (sappige steaks, plus die perfekte braai daarvan); Die 2 kroegpersoneellede (bereidwilligheid om tot laatnag sonder klagtes te werk, wetende dat hulle die klubhuis vroeg die volgende oggend weer moes oopsluit); Hardus en Anita Botha van Gansbaai Courant (teenwoordigheid); Alle getroue Vrydagaand-ondersteuners en al die nuwe jong gesigte wat saam kom kuier het.

Vir klubnavrae kan Jannie Brandt by 028-384-1441 geskakel word.
Hardus Botha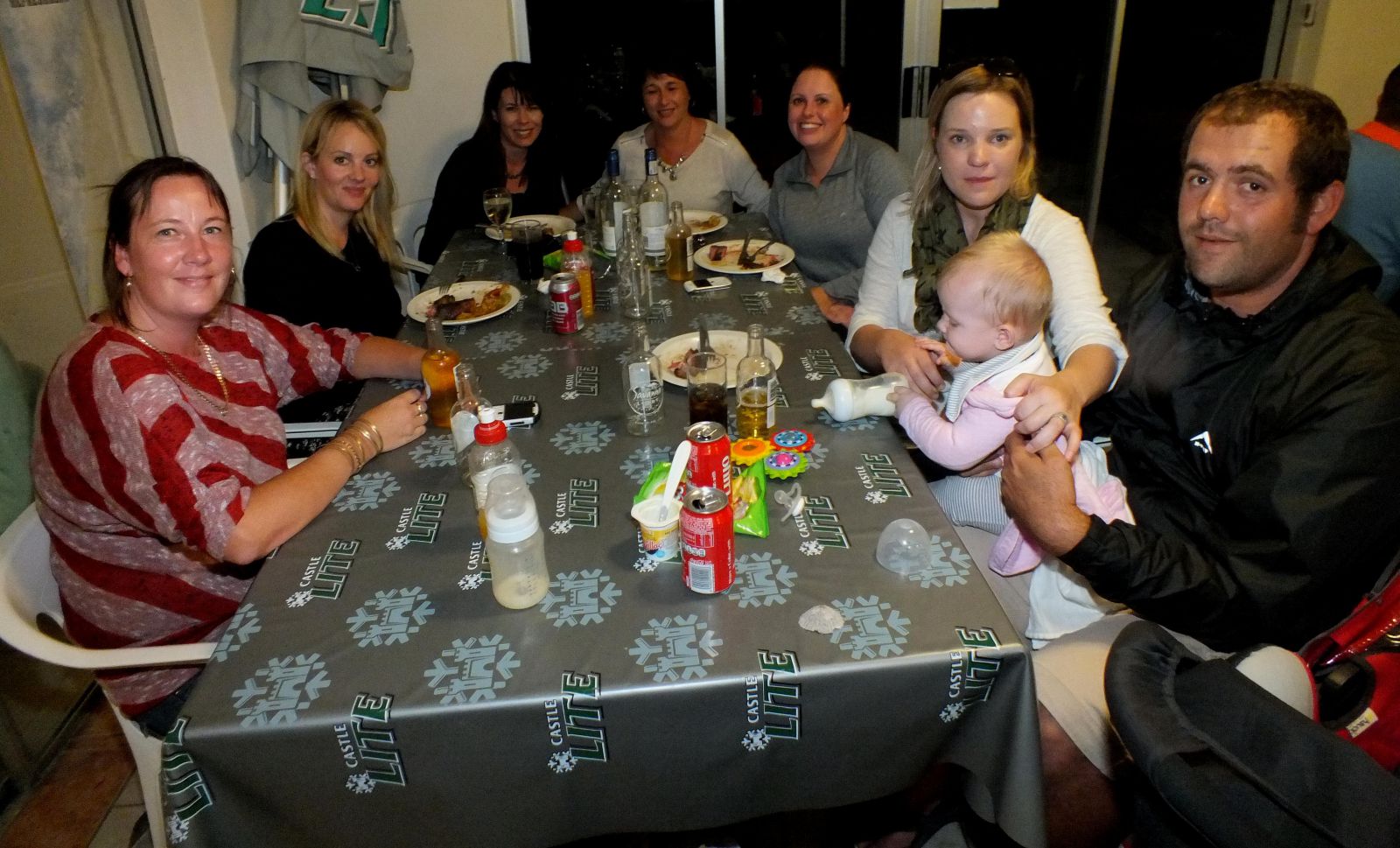 Een van die tafels waar daar gesellig saamgekuier is tydens Gansbaai Gholfklub se suksesvolle Steak-aand