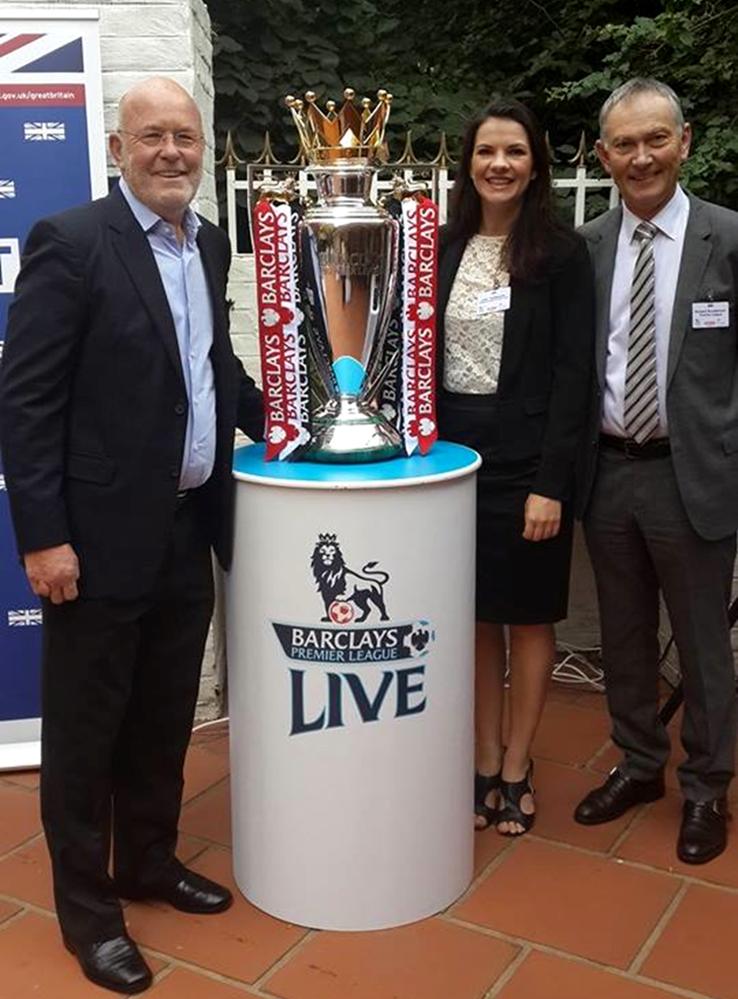 FFSA Director Michael Lutzeyer and Leán Terblanche with Premier League Chief Executive Richard Scudamore
Last weekend, the Football Foundation attended the Premier League and British High Commission Business Breakfast in the lead up to the "Barclays Premier League Live" eventin Johannesburg, Zoo Lake Sports Club.
The networking opportunity opened up a round of talks by notable guests such as the British High Commissioner, Mrs. Judith Macgregor, and Premier League Chief Executive, Richard Scudamore where they discussed current projects and future plans to expand the business of football in South Africa.
The Premier League, a major support and sponsor of the Football Foundation, has joined the Barclays League in developing the nation's first football festival fan park in Johannesburg where an estimated 24,000 supporters will be able to watch live broadcasts of select Barclays Premier League matches for free and participate in interactive activities such as getting up close with the Premier League Trophy and EPL athletes as well as participate in skills sessions and football games run by EPL coaching staff.
The inaugural event has drawn massive success as more than 15,000 people turned up on the first day excited and fully engaged. The Football Foundation is ecstatic about this new partnership and is looking forward to developing stronger partnership with the BPL team!
Cha Inn