Hello all,
Please join the Strandveld Hiking Club on Saturday, 10 December at 8:00, for a coastal clean-up of 870 meters of coastline along part of the hiking trail in the Danger Point Reserve near Kruisman's Bay on the way to the Danger Point Lighthouse. We will park and meet at the gate at 8:00.


Whale Coast Conservation provides plastic rubbish bags and thin gloves, but you should bring heavier garden type gloves if you've got them, along with your usual hat, water and a snack (if you want).
If you can help out (we need lots of volunteers!), please let us know via email or text us at 0711062838.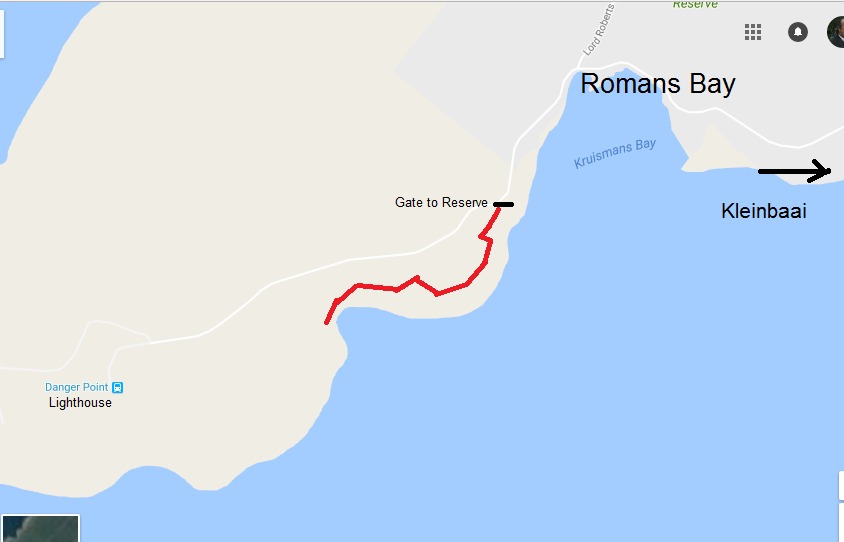 Route that will be cleaned.
A big thank you to the 10 Strandveld Hiking Club hikers who have already volunteered. See you there!
If you are on Facebook, please check out the group pages for Whale Coast Conservation, TrailBlazers! and Coastal Cleanup Conservation.
Many thanks & kind regards,
Mimi Wixted
Strandveld Hiking Club