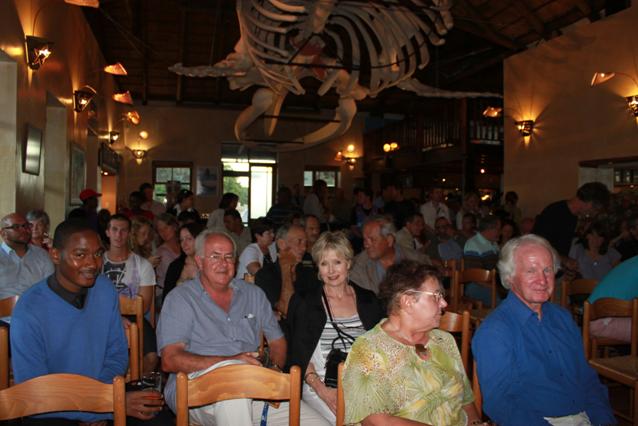 Guests settle in for the marine evening at the Great White House
Awesome imagery and interesting anecdotes of False Bay's wonders kept all completely absorbed as Chris and Monique Fallows presented at the most recent marine evening hosted by Marine Dynamics/Dyer Island Cruises and the Dyer Island Conservation Trust.

The story of the food chain was brought to life – from the sardine bait balls, to the design of birds such as the Cape Gannets who torpedo into the water at great speeds, to the crafty seals and the powerful sharks that lie in wait. The group of Orca's that have been visiting False Bay the last few years were a real highlight and a seal that killed up to 5 small blue sharks really made all realise that nature is always full of surprises.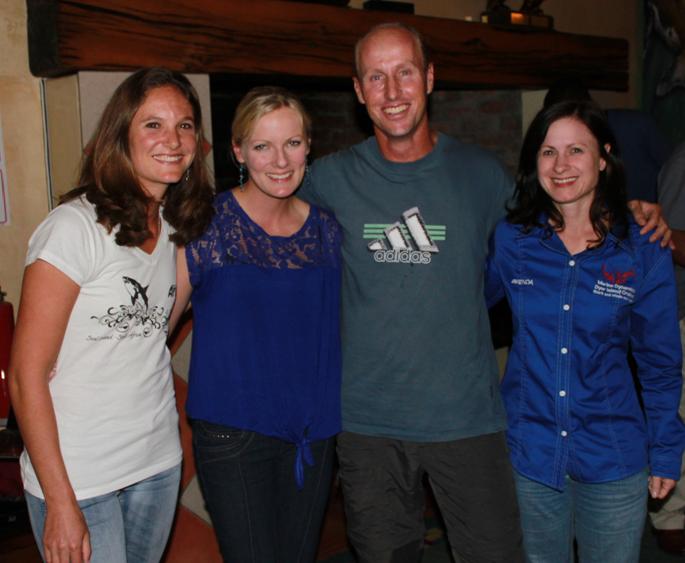 Monique Fallows, Alison Towner, Chris Fallows, Brenda Walters
Chris and Monique travel extensively and Chris's images of breaching sharks are world famous. To view their images, go to www.apexpredators.com/photography or follow them on facebook: https://www.facebook.com/ApexSharks?

Brenda Walters