Flower Valley pre-school rewarded for Eco-Schools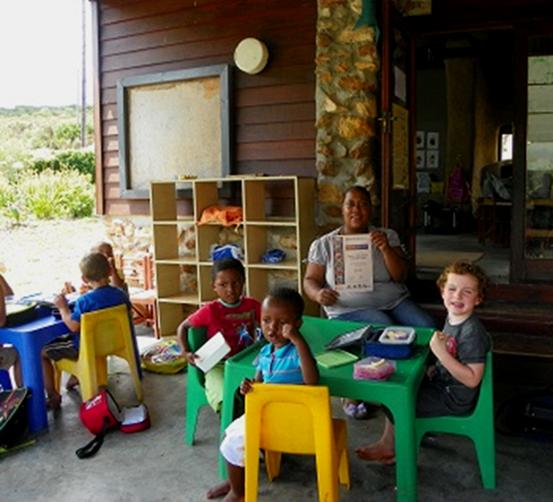 Flower Valley's pre-school received the Platinum Certificate at the Eco-Schools Award Ceremony. This is the seventh straight year that the Flower Valley Early Learning Centre has participated in the programme, making it the longest serving Eco-Schools member in the Overberg. The pre-school was represented by Flower Valley educator Bernadine Damon at the event. According to Damon, the award shows the school's commitment to empower youngsters to start living sustainably. "We're proud of the environmental learning our school offers, with our scholars exposed to nature and biodiversity from a young age."

The Eco-Schools curriculum counts resource use and nature and biodiversity among its themes. It's overarching theme for 2013 is 'Waste not, save a lot'. More than 30 000 schools in 51 countries around the world belong to the Eco-Schools Programme, with 1106 new registrations last year alone. According to Nicolette Botha-Guthrie, Overstrand Mayor, who attended the ceremony, Eco-Schools is one of the most successful national environmental programmes. "Nothing is more important than this for the future. People are realising that humans are a part of the environment and when you destroy something of nature, you destroy something of yourself." She warned that with degradation, tourists would stop visiting the Overberg area. "We have two environments – the plant kingdom of fynbos, as well as the rich marine environment." She said these need to be protected.