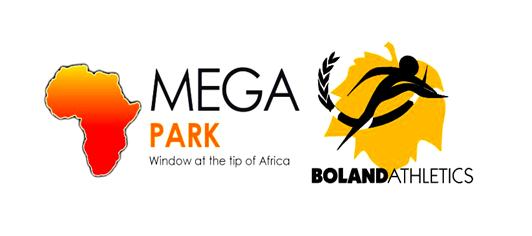 The 2013 "Voet van Afrika" marathon will take place on Saturday 19 October 2013 at Mega Park, Bredasdorp.

This confirmation comes from the Group Executive Director of Agri Mega Group, Orton King, who announced in Bredasdorp yesterday that Agri Mega will in future manage this prestige marathon, half marathon and fun run.

"The "Voet van Afrika" marathon is known as the toughest race with the warmest heart. The 42.2km will start at 06:00 at the farm, Mierkraal and the 21.1km and the 10km both at 07:00 at Mega Park. The traditional 4km fun run, "Die Toon-tjie" will be held on Friday, 18 October at 18:00 at Mega Park. Entries for "Die Toontjie" will open at 15:00 at R10 per adult and children under 16 run for free. Medals will be presented to all finishers.

Although the race is intended for South African citizens currently, international athletes with clearance letters from their federations are very welcome to compete. All the races will finish at Mega Park, with a prize giving for the 10km at 9:10. Prize giving for the 42.4km and the 21.1km will start 10 minutes after cut-off time at 11:40.
Mr King invited athletes from all over the country and abroad to earmark the date and to enrol right away with the partner-organisers, Top Events, on www.topevents.co.za. E-mails may be send to info@topevents.co.za or call 021 511 7130 for enquiries. Fax and online entries will receive an email, if an address is provided.

In an announcement to athletes and officials, Boland Athletics confirmed that the "2013 Voet van Afrika" Marathon will indeed take place this year. They welcomed Mr King's confirmation that Agri Mega will be the new manager of the event and has committed Agri Mega to this event for the next few years.

It will be the last year this event will be hosted in the current format. In 2014 this event will be hosted in a new, more exiting format.

The new format will be announced after the "2013 Voet van Afrika.