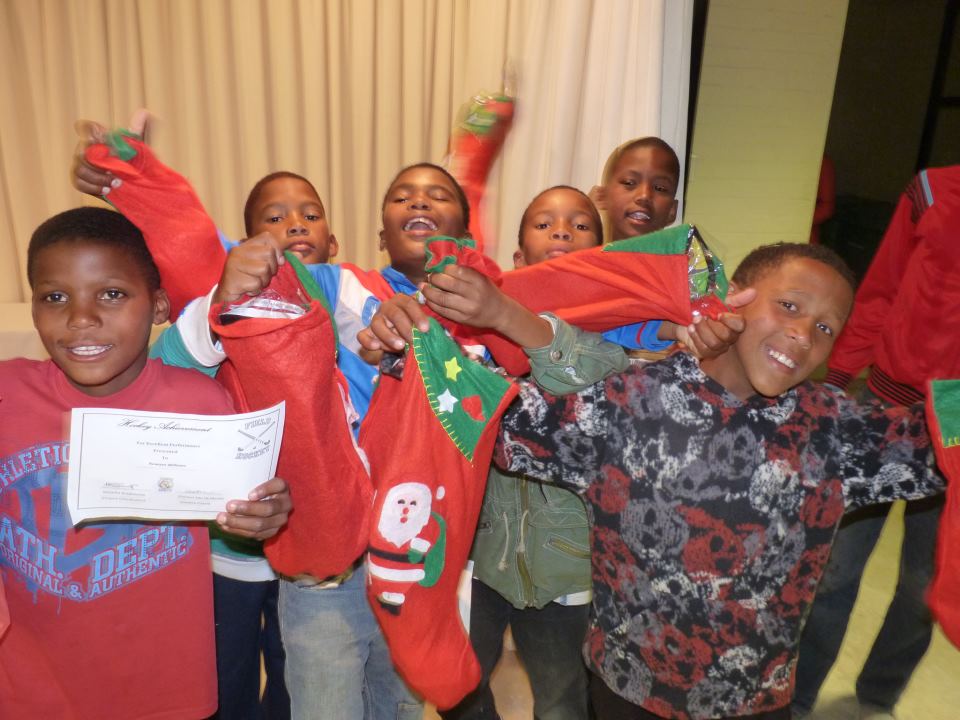 On the 7th December the Football Foundation celebrated a night of Christmas cheer and sports awards by hosting their Annual Christmas Play and Awards Evening at the Tourism Centre.

All the participants, who took part during the year, welcomed distinguished guests, donors, parents and coaches by performing a funky Hip Hop Dance Routine and a beautiful Christmas Presentation of Dance and Song.

The night then continued into a semi-formal awards evening, acknowledging the children for their dedication to the project and hard work over the year. Children who stood out during the year were awarded with special awards like: Best Newcomer, Most Improved Player, Most Dedicated Player and Player of the Year.

When all the formalities were completed, the children were surprised by the sounds of ringing bells and a deep voice sounding the traditional HO!HO!HO! Santa Clause had arrived with a bag full of Christmas Stockings filled with goodies for all the children.

Football Foundation would like to thank all the supporters and donors who has assisted the Foundation through 2012... We wish you a safe and Enjoyable Festive Season and Happy New Year!!