Shark nets have always been a topic of heavy debate in regard to protection of humans and protection of the sharks. Luckily for both, there is now an effective and eco-friendly solution.

A team of researchers from Stellenbosch have designed a barrier that will keep sharks of all kinds away from beaches without the danger of ensnaring the all manner of marine animals. It is a known fact that shark nets is one of the main causes of death in shark populations, especially Great White Sharks but signs of other bony fish populations dying off have also appeared. A thorough look into this has shown that not only sharks, but also sea creatures like dolphins, seals and sea turtles have been caught in these nets.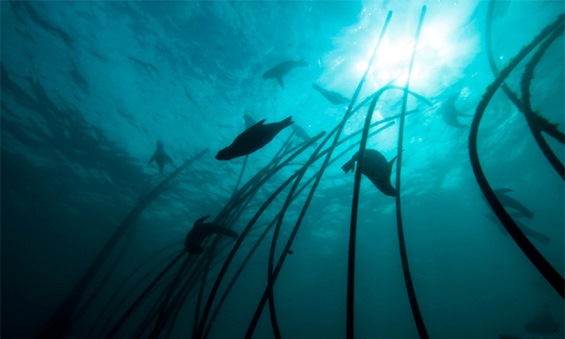 This proof has put pressure on countries like the USA, Australia, Argentina and South Africa for using shark nets. Keeping this in mind, along with some results from marine animal studies have led to the development of the new deterrent. Seals have been known to swim into kelp when hunted and the sharks would not follow them into the kelp. Keeping this and also the fact that sharks navigate by using echolocation in mind, the team came up with their new barrier.

The barriers will consist of poles containing magnets that are anchored upright in the seabed. The poles will reach up to the water level when it is high tide. Testing of the barrier has shown that sharks do not pass through the barrier while other sea life can pass through it without getting trapped. Various sea life has also started growing on the concrete blocks which the poles are secured in, which in turn will form an artificial reef.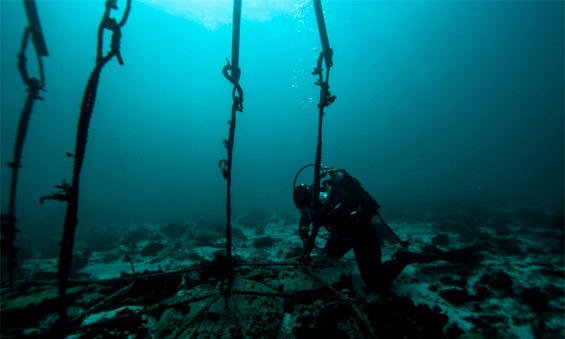 The barrier system now installed in Gansbaai, is known as Sharksafe and it is hoped that all blue flag status beaches will adopt this eco-friendly system instead. Actively part of the testing is our very own Michael Rutzen of Shark Diving Unlimited. Of course, we know that sharks are not drawn to humans as a food source, sharks are just naturally inquisitive. Unfortunately, such inquisitive encounters sometimes result in very negative outcomes. So as the saying goes, Better safe than sorry.