NEWS: Hope for African Species
We start the week off with some good news for some of our beloved and endangered African species. Every little bit of extra help is noted in the protection of our most precious of animals.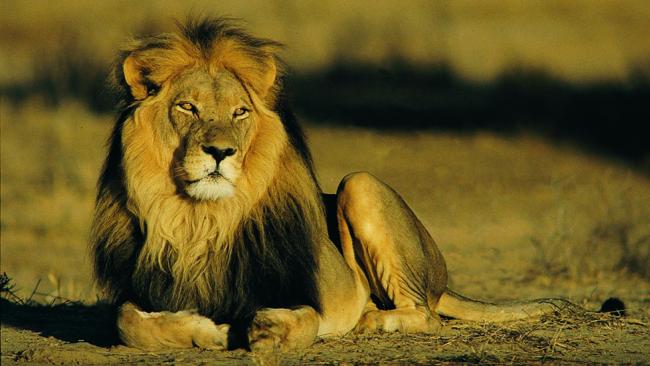 Top of the Big 5 and King of the Jungle rings synonymous with the African Lion, unfortunately "Endangered" does not. Some would question the word "unfortunately", but let me fill you in. currently there is only 32 000 lions inhabiting the African continent, a far cry from the 200 000 there used to be a century ago. As so many other species, due to poaching, habitat loss and fragmentation the number of lions have drastically decreased and they have disappeared from 80% of the areas they use to be found.
Unknown to some, most of these illegally hunted lions are shipped out of the country and 55 – 60 % of them head straight to the U.S. Luckily, the U.S. Fish and Wildlife (USFWS) is opting to include the African Lion on the Endangered Species List.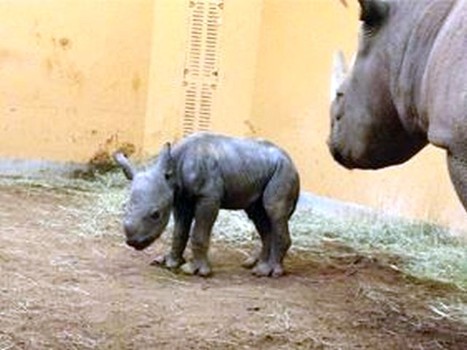 In other good news, a critically endangered Eastern Black Rhinoceros calf was born the previous Sunday in the Atlanta Zoo. The new-born is the first Black Rhino to be born in captivity in 124 years. Normally found in grassland-forest transition zones of Africa, these endangered herbivores have been reduced to less than 5000. The birth of the little one brings hope and will hopefully be the start of a motion that will help it escape the fate of its cousin, the Western African Black Rhino. The Western Black Rhino was declared extinct in 2011 due to illegal poaching and the lack of protection programs.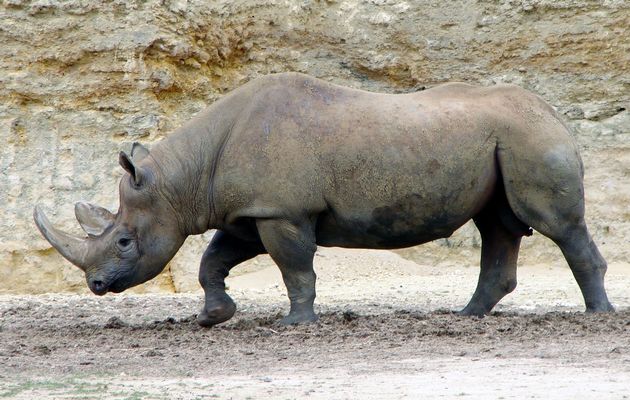 Furthermore, the Royals are continuing their bid to fight for the endangered species of Africa. After the hubbub of the new Prince's birth, Prince William agreed to be interviewed about Prince George as long as he can also talk about his on-going passion for Africa and his dreams to save the most endangered species of the world.
Related article: Royal Concern for Environment
THIS WEEK'S FEATURED SPECIALS:
OK Foods Gansbaai
Weekly Specials
Expires: August 27, 2013
Special: Have a look at our Weekly Specials!
Cliff Lodge
Expires: August 31, 2013
Special: Autumn and winter in the Western Cape truely is the 'green season' – fewer people, beautiful landscapes, whales, sharks and great deals on accommodation.
Farm 215 - Nature Retreat & Fynbos Reserve
Expires: October 01, 2013
Farm 215 is having a winter weekend special for R1000 per person sharing per night for a Fynbos Suite and R800 per person sharing per night for a Homestead Room including...
Grootbos Private Nature Reserve
Last Minute Special - From R 1650 pps
Expires: October 31, 2013
Do you need a break from your hectic day to day life? Looking for last minute luxury accommodation in Paradise? Then take advantage of our Last Minute Accommodation Special
White Shark Adventures
Winter Shark Cage Diving Special
Expires: November 30, 2013
Special: Winter Special with White Shark Adventures. Only R1050pp!

Saxon Lodge
Shark & Stay
Expires: November 30, 2013
I night's accommodation PLUS 1 shark cage dive for R 1600.00 per person sharing OR I night's accommodation PLUS 1 shark dive cage for R 1760.00 per single person.
Gansbaai Lodge & Backpackers
Free accommodation if we book your shark dive activity @ R1000
Expires: November 30, 2013
This special also includes a breakfast & lunch!
Sea Rose Self Catering
Book a Shark Dive and get FREE Accommodation
Expires: December 31, 2013
Book your Shark Cage Diving Experience with Sea Rose Self-Catering for R1450 and stay for Free. You save R250!
Saxon Lodge
Expires: December 31, 2013
Discounted rates (up to 40% off standard rates) apply for walk-in guests after 14H00 daily.
Sea Rose Self Catering
Last Minute Accommodation from R200 per person
Expires: December 31, 2013
Book your accommodation at Sea Rose 24 hours in advance and get our last minute rate of R200 per person.
de kelders PRIVATE house
Expires: June 13, 2014
Book through Gansbaai Explore and get the best deal!
INSPIRATIONAL QUOTE FOR THE WEEK:
"We can stay young by focusing on a dream instead of on a regret." Unknown