NEWS: Bad Luck or Chocolate?

For the chocolate lovers (that includes everyone 'cause who doesn't love chocolate?) and the superstitious, you are in for a treat today! That's right everyone, today is Friday the 13th and International Chocolate Day all rolled into one!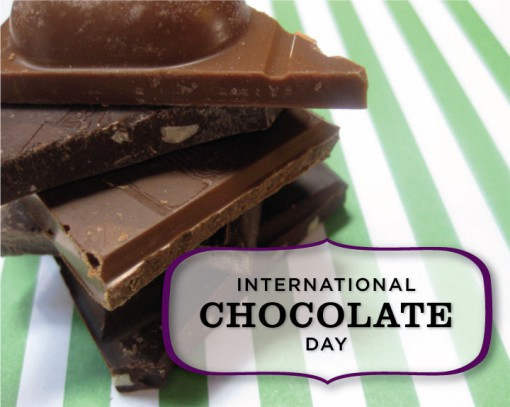 Since Roald Dahl first planted that proverbial cocoa bean in our minds we have all had the fascination and child-like aspiration to venture into Willy Wonka's Chocolate Factory. And although that is unfortunately impossible, it doesn't mean we can't still indulge in a Whipple-Scrumptious Fudgemellow Delight! The word chocolate found origin in language through the Spanish and was originally used by the Aztecs in sacrificial ceremonies and they used to present cocoa beans as offerings to the gods.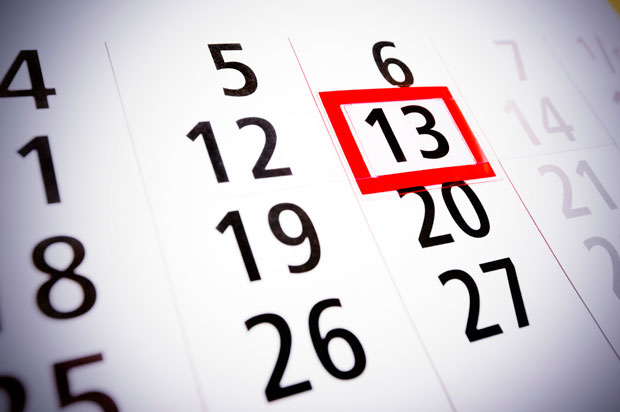 On the flipside of your lucky penny, today is the day that any right-minded superstitious fellow dreads. "Today is Friday the 13th " is the phrase that replaced the usual "Good morning" today and was in return answered with a gasp. Although there are links of bad luck to the number 13 in cultures around the world with "magical thinking", the real fear of Friday the 13th in fact originated from religion. The 13th guest at the Last Supper and the hanging of Christ on a Friday all congregated to this superstitious day that makes us break out in a cold sweat. Excluding silly beliefs it has been noted that this day has meant a $800 to $900 million loss to the U.S. due to the fact that people refuse to fly or conduct business as normal. (Source: nationalgeographic.com)

So now the question stands: Will you remain a Paraskevidekatriaphobic (a person afflicted with a morbid, irrational fear of Friday the 13th) and hide away in Willy Wonka's Factory all day or will you brave the outdoors (with your lucky rabbit's foot, of course!) ?

THIS WEEK'S FEATURED SPECIALS:

OK Foods Gansbaai
Weekly Special

Expires: September 15, 2013
Special: Have a look at our great Weekly Specials!!
Farm 215
Winter Weekend Special
Expires: October 01, 2013
Special: Farm 215 is having a winter weekend special for R1000 per person sharing per night for a Fynbos Suite and R800 per person sharing per night for a Homestead Room including...
Grootbos Private Nature Reserve
Last Minute Special - From R 1650 p/p sharing
Expires: October 31, 2013
Special: Do you need a break from your hectic day to day life? Looking for last minute luxury accommodation in Paradise? Then take advantage of our Last Minute Accommodation Special
Saxon Lodge
Shark & Stay
Expires: November 30, 2013
Special: I night's accommodation PLUS 1 shark cage dive for R 1600.00 per person sharing OR I night's accommodation PLUS 1 shark dive cage for R 1760.00 per single person...
Gansbaai Lodge & Backpackers
Free accommodation if we book your shark dive activity @ R1000
Expires: November 30, 2013
Special: This special also includes a breakfast & lunch!
White Shark Adventures
Winter Shark Cage Diving Special
Expires: November 30, 2013
Special: Winter Special with White Shark Adventures. Only R1050pp!
Whalesong Lodge
In Company of Whales
Expires: December 20, 2013
Special: Encounter the magnificent SOUTHERN RIGHT WHALE...
Sea Rose Self Catering
Book a Shark Dive and get FREE Accommodation
Expires: December 31, 2013
Special: Book your Shark Cage Diving Experience with Sea Rose Self-Catering for R1450 and stay for Free. You save R250!
Saxon Lodge
"Bums In Beds"
Expires: December 31, 2013
Special: Discounted rates (up to 40% off standard rates) apply for walk-in guests after 14H00 daily.
Sea Rose Self Catering
Last Minute Accommodation from R200 per person
Expires: December 31, 2013
Special: Book your accommodation at Sea Rose 24 hours in advance and get our last minute rate of R200 per person.
de kelders PRIVATE house
Special Offer
Expires: June 13, 2014
Special: Book through Gansbaai Explore and get the best deal!

INSPIRATIONAL QUOTE FOR THE WEEK:
"Every experience provides something of value if you look for it." Anthony Robbins