NEWS: Get Cultural!

This week in Gansbaai, we're all letting the creative juices flow in anticipation of this weekend! It is the second leg of the wildly popular Baardskeerdersbos (B'bos) Art Route.




The B'bos Art Route takes place twice a year, once in April and once in October. The resident artists put their art work on display and invite you to view their art and creation thereof in their private homes. The weekend hosts artwork inspired by nature and the beautiful rural area that the village is located in. It is a true vibrant mixture of culture, nature and raw human creativity.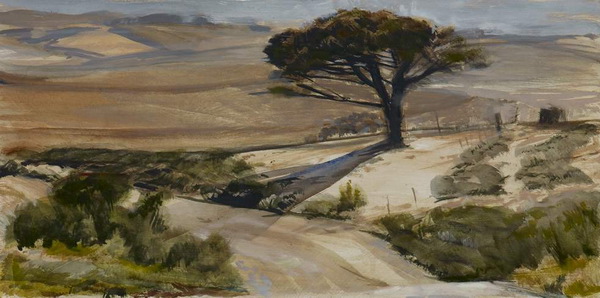 The road between Gansbaai and B'bos has recently been tarred, for the most part and leads you through the beautiful Overberg valleys and pastures. Join us for the (Overberg) cultural event of the year!

SPECIALS:

OK Foods Gansbaai
Weekly Special
Expires: October 6, 2013
Special: Have a look at our great Weekly Specials!!

Grootbos Private Nature Reserve
Last Minute Special - From R 1650 p/p sharing
Expires: October 31, 2013
Special: Do you need a break from your hectic day to day life? Looking for last minute luxury accommodation in Paradise? Then take advantage of our Last Minute Accommodation Special

Saxon Lodge
Shark & Stay
Expires: November 30, 2013
Special: I night's accommodation PLUS 1 shark cage dive for R 1600.00 per person sharing OR I night's accommodation PLUS 1 shark dive cage for R 1760.00 per single person...
Gansbaai Lodge & Backpackers
Free accommodation if we book your shark dive activity @ R1000
Expires: November 30, 2013
Special: This special also includes a breakfast & lunch!
White Shark Adventures
Winter Shark Cage Diving Special
Expires: November 30, 2013
Special: Winter Special with White Shark Adventures. Only R1050pp!
Whalesong Lodge
In Company of Whales
Expires: December 20, 2013
Special: Encounter the magnificent SOUTHERN RIGHT WHALE...
Sea Rose Self Catering
Book a Shark Dive and get FREE Accommodation
Expires: December 31, 2013
Special: Book your Shark Cage Diving Experience with Sea Rose Self-Catering for R1450 and stay for Free. You save R250!
Saxon Lodge
"Bums In Beds"
Expires: December 31, 2013
Special: Discounted rates (up to 40% off standard rates) apply for walk-in guests after 14H00 daily.
Sea Rose Self Catering
Last Minute Accommodation from R200 per person
Expires: December 31, 2013
Special: Book your accommodation at Sea Rose 24 hours in advance and get our last minute rate of R200 per person.
de kelders PRIVATE house
Special Offer
Expires: June 13, 2014
Special: Book through Gansbaai Explore and get the best deal!
Perlemoenbaai Self Catering Villa
Last Minute Accommodation Special
Expires: September 23, 2015
Special: Book the Perlemoenbaai Self Catering Villa 2 days in advance and qualify for our last minute rate from R700 per night.

INSPIRATIONAL QUOTE OF THE WEEK:
"Take risks - If you win, you'll be happy. If you lose, you'l be wise." - Unknown