Three talented artists, Deon Rabe, Yoko Reijn and Lientjie van der Colff exhibiting at Gansbaai Boarding Lodge.
Deon Rabe
Deon Rabe is a retired teacher that taught deaf learners for 31 years. He has been a resident of Gansbaai from 2010. In 2015 he took a paintbrush in his hand for the first time under leadership of his art teachers, Susan and Dies van Heerden, who are well-known artists. His artwork is being exhibited regularly on Gansbaai's Vrydag Woekermark. He also participated in two art exhibitions hosted by the Dutch Reformed Church as part of their Easter Festival. Several of his artworks have already been sold. He also completed two projects in the past year. He focuses on paintings of Gansbaai and surroundings as well as still life. The aim of his artwork is to make art fun, understandable as well as available to one and all.
Yoko Reijn
Artist's Biography
ln search for universal meaning, naturally my expression moves behind conventional form.
Colour is my medium: it is very personal and individual loaded with feelings, triggering memories, sensations. Through the years my style developed into staining the surface blob after blob. What excites me tremendously is us being human in our unique individual experience of nature, spirituality, emotions. As an artist I respond to my environment, thoughts, and inner motions and with the need to articulate, express and communicate my being, you will recognise this in the work. For me, abstract art draws its value mainly from its mental/spiritual aspect and my vision is to be found within eastern philosophy: Everything is impermanent, cause and effect, and ever-changing. These aspects find expression in my paintings. Why do I paint? What can be the aim of my work? For myself to express and reflect the above vision. For it to be meaningful, however, the work has to be shared and seen. The display of my work is an attempt to communicate in a very direct non intellectual manner. My wish is that you in yourself engage in this communication while enjoying and interpreting the work with your view That what exists for us is the personal experience of what we perceive. As the creator of this work, I hope to touch you in the heart when you start creating it yourself with your very own reality.
Born and raised in the Netherlands.
From childhood, painting has always been a big part of my life.
After high school, studied in Utrecht: Expressie Door Woord En Gebaar...
ln 1981 my husband and I moved to Germany. Watercolour paintings are from this period.
1990 Training as a yoga teacher and from 2006 till present day as a meditation teacher.
From 2001 we live in South Africa and since 2012|work as a full-time painter from my studio at home and exhibit regularly in mainly South African galleries.
Group exhibitions: Gallery88 Paarl, Karoo Art Hotel Gallery Barrydale, ArtKaroo Oudtshoorn, Kunstehuijs Gallery Swellendam, Riebeek KasteelGallery OriginalThings for Natural Living Swellendam, ArtMap SA., The Bayliss Johannesburg, Atelier Van Eyk Germany, Gallery VanWyksdorp, Art Beat Swellendam, Art On Track Calitzdorp. As a member of the South Cape Association Visual Arts various exhibitions in George.
Selected group exhibitions: ArtB Gallery Belleville. FynArts Hermanus. Breytenbach Gallery Wellington. ArtKaroo Gallery Oudtshoom. Museum George. Strijdom Gallery George. Open
Studio/Solo exhibitions: 2016 Porterville.2A15 Barrydale.2013 George. 1990 Germany.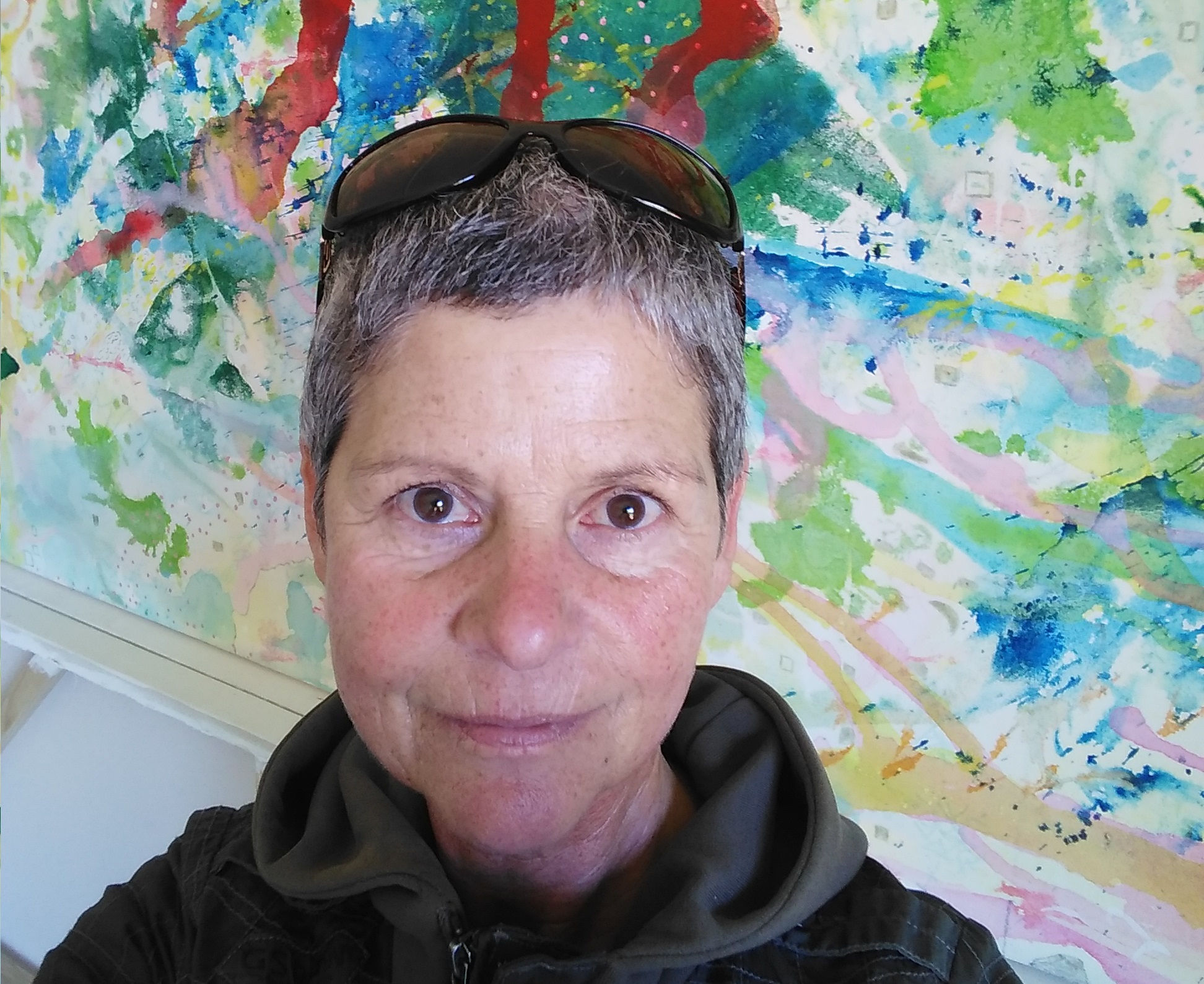 Lientjie van der Colff
Read all about this talented artist here.