In light of Earth Day and Penguin Waddle week we celebrated last week, we carry on by being thankful for that which we were fighting for. This beautiful earth and town which we get to live in is truly something to appreciate.

We often stand in awe of the magnificent sunsets and rolling hills of lush vegetation of Gansbaai and area. And so we should. Every morning we are woken up by the roaring of the waves and a glorious sunrise. Early winter mornings even gives us the last glimpse of the glowing moon over the harbour before it gives way to the first light of dawn. Another day breaks and is led by the singing of the early birds.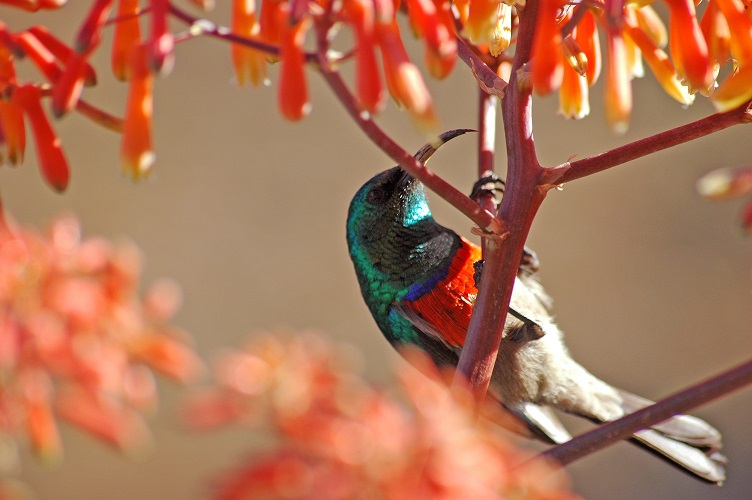 Mid-day whether in winter or summer gives you ample time to relish in the high sun. Time to explore and wander through the bustling historic town or head up the mountains or through fynbos fields. Watch the frantic fluttering of the birds from one flower to the next, or the friendly frolicking of the seals and penguins in the rocky waters. Then as the day wears on and the excitement builds, we head toward the grand finale.

A vibrant warming burst of colour as the sun sets over the ocean and Walker Bay. Spectacular hues of yellow, orange and pink paint the blue canvas of the sky and we head towards night. The last of the warm glow of the sun slips behind the horizon as the brilliant colours gives us one last show. And not only day but also twinkling night sky is something to behold. Full beautiful moons and the low hum of the ocean sways us to sleep and we say thank you.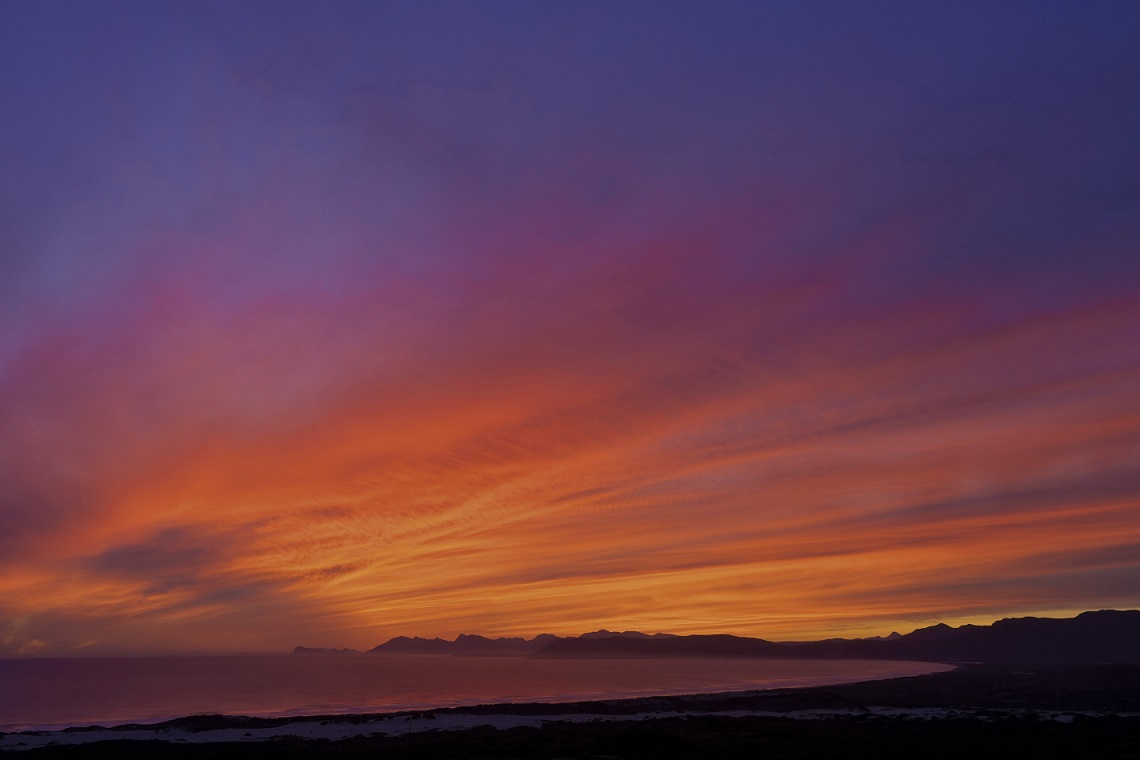 We truly have so much to be thankful for and to take joy in every day. We are fortunate enough to live in an area with spectacular views and abundant oceans and landscapes and caring community. So let's take a moment and be thankful for what we have.