After the world wide panic of 2009 when swine flu infected countless people, it was a shock to find this deadly disease in marine animals. This new finding shows that viruses can travel over great distances and between species.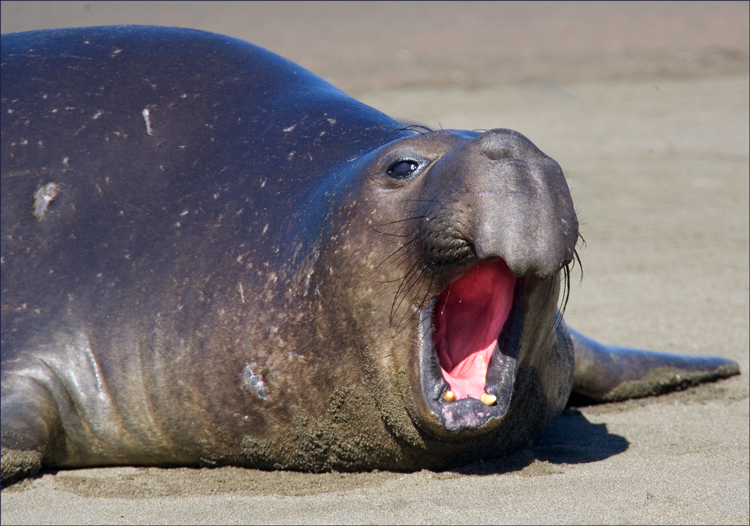 While testing elephant seals for diseases the UC Davis One Health Institute and Wildlife Health Centre came across something other than common influenza. Approximately 900 seals were swabbed and tested between 2009 and 2011 and results showed them to be infected with the H1N1 virus. 30 of the seals showed to be infected yet showed no outward symptoms. Most of the Elephant Seals were found to have antibodies to the virus in their systems.

The question still remains though, as to how these animals became infected in the first place. The tested seals were tagged and tracked throughout their natural habitat that stretches from California to Alaska. The seals spend most of their time at sea and foraging in the northeast Pacific Ocean off the continental shelf, thus never coming into close contact with humans. Some theories suggest that they got infected through exposure to the faeces of other infected animals.



The virus has of yet not been found in any other marine animals, but detection might be difficult as they do not seem to show symptoms. These findings do however hold significant meaning to those that work closely with marine animals such as sea rescue, veterinarians and zoo keepers. It is thus important for such personnel to remember to wear protective gloves and be sure to thoroughly sanitize your hands after handling the animals. Such meagre precautions might just prevent the transfer of the deadly virus to humans.