Blousloep Beach - Franskraal
Where is Blousloep Beach?

Blousloep Beach in Franskraal Average Ocean Temperatures:
Spring - 17°C/63°F
Summer - 15°C/59°F
Autumn - 16°C/61°F
Winter - 19°C/66°F
Blousloep Beach is Best For:
Fishing
Diving
Swimming
Sunbathing
Amenities at Blousloep Beach:

Blousloep Beach Overview:
Blousloep Beach in Franskraal has been a popular fishing hole for generations of anglers who enjoy socializing with friends while they try to hook a 'big one'. Blousloep (Afrikaans for blue-gulley and pronounced "blow-sloop") can be found next to the Franskraal Museum which is known as the Eiland Huisie (Afrikaans for little island house).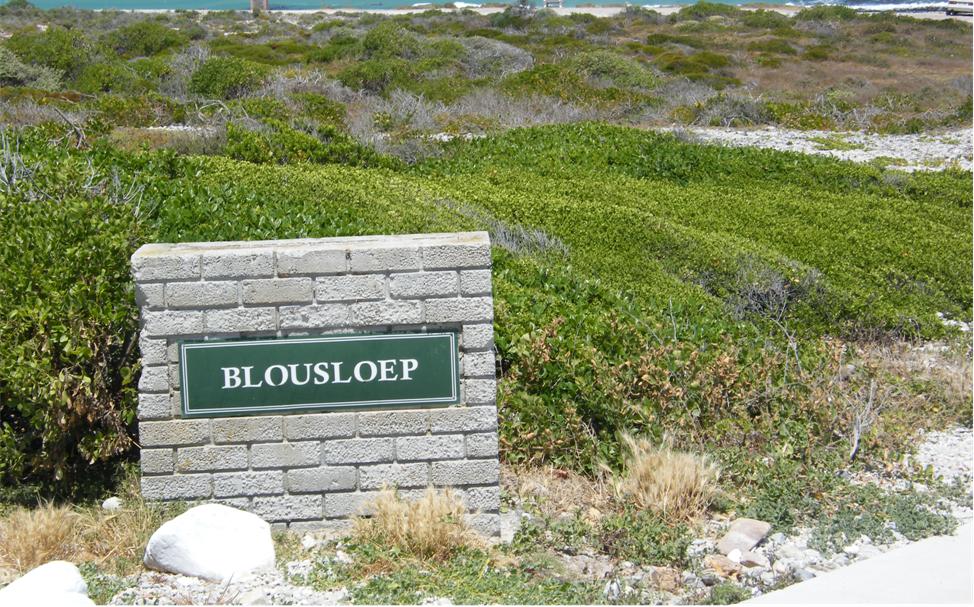 Image: Blousloep entrance sign (at Franskraal)
The cute little cul de sac beach at Blousloep is peaceful and the inlet is perfect for swimming at high tide, although rubber booties are a must if you don't want a fish hook embedded in your dainty little feet. If this should happen there are doctors in Gansbaai who can remove the painful piercing.