Die Plaat - First Beach - Kelders
Where is Die Plaat First Beach?

Die Plaat First Beach Average Ocean Temperature
Spring - 17°C/63°F
Summer - 15°C/59°F
Autumn - 16°C/61°F
Winter - 19°C/66°F

Die Plaat First Beach is Best For:
Swimming
Sunbathing
Whale Watching (June to December)
Cave Tours (self-guided at no charge)
Die Plaat First Beach Amenities include:
Die Plaat First Beach Overview:
Loosely translated into Afrikaans Die Plaat (pronounced 'Dee Plahht') means, 'the sheet'. This refers to the long coastal plain that drops considerably just offshore.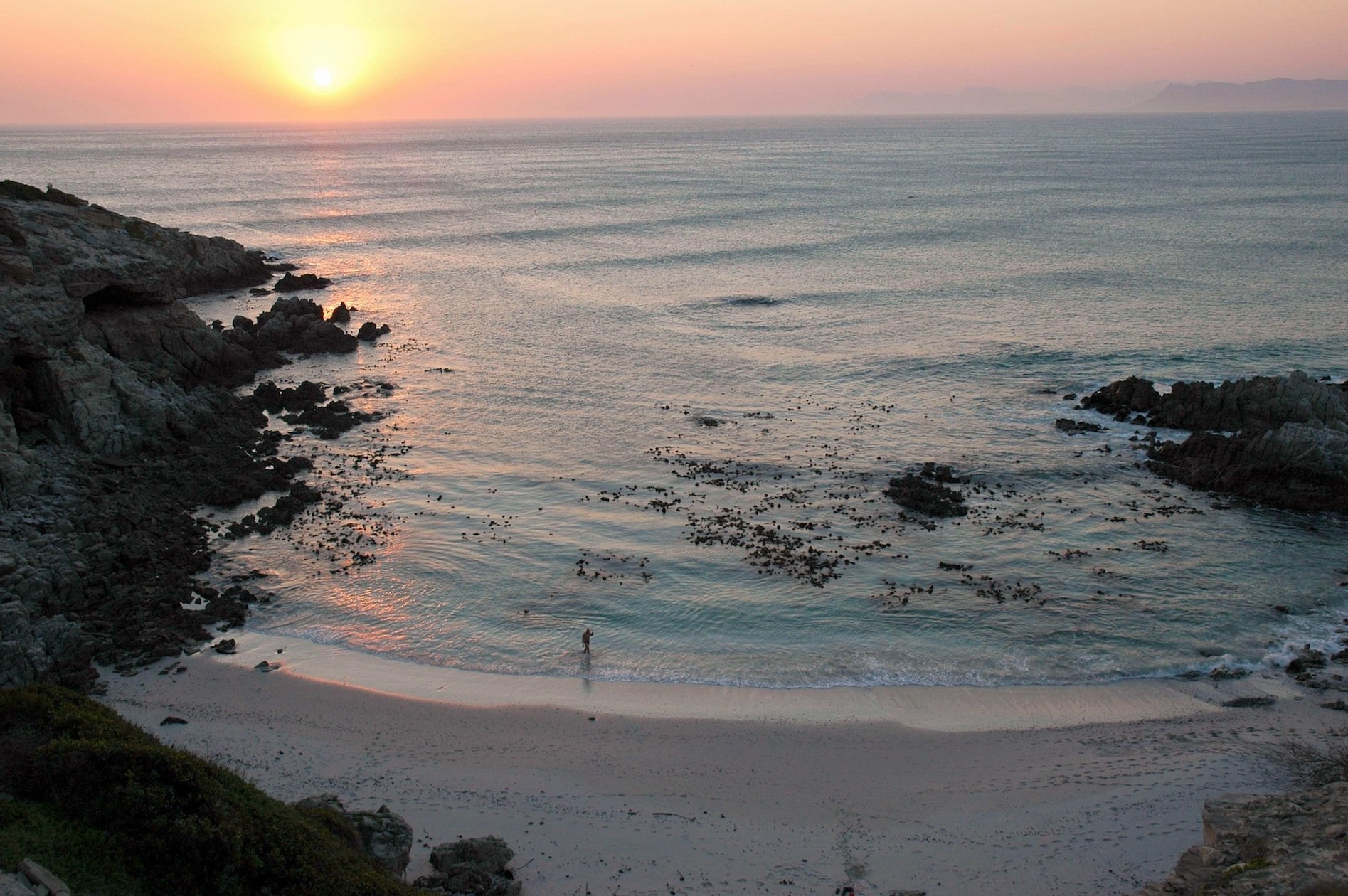 Image: Unbelievable view at Die Plaat First Beach.
Stretching from Hermanus to De Kelders the untouched coastline of Die Plaat includes long stretches of white sandy beaches, historical caves, pristine sand dunes, rocky limestone crags and fynbos fields. The Gansbaai entry point to Die Plaat's first beach lies within Walker Bay Nature Reserve. This is one of Gansbaai's most isolated beaches and transport to get there is essential unless you enjoy a very long walk.

Image: A couple having picnic fun at Die Plaat First Beach.
Die Plaat's first beach lies at the bottom of a seemingly never-ending winding stone stairway, just below the parking area, and offers a safe sheltered bay which is perfect for swimming most times of the year.

Image: Coastal walk on the way to Die Plaat First Beach
The historic Klipgat Caves are accessible from this side of Die Plaat and are a highlight on the list of things to do in Gansbaai. Self-guided tours of the caves reveal more about ancient man and date back to over 80,000 years ago. The area's original Khoisan tribes also inhabited these caves and remnants of their kitchen middens can still be seen on the trails leading to-and-from Die Plaat.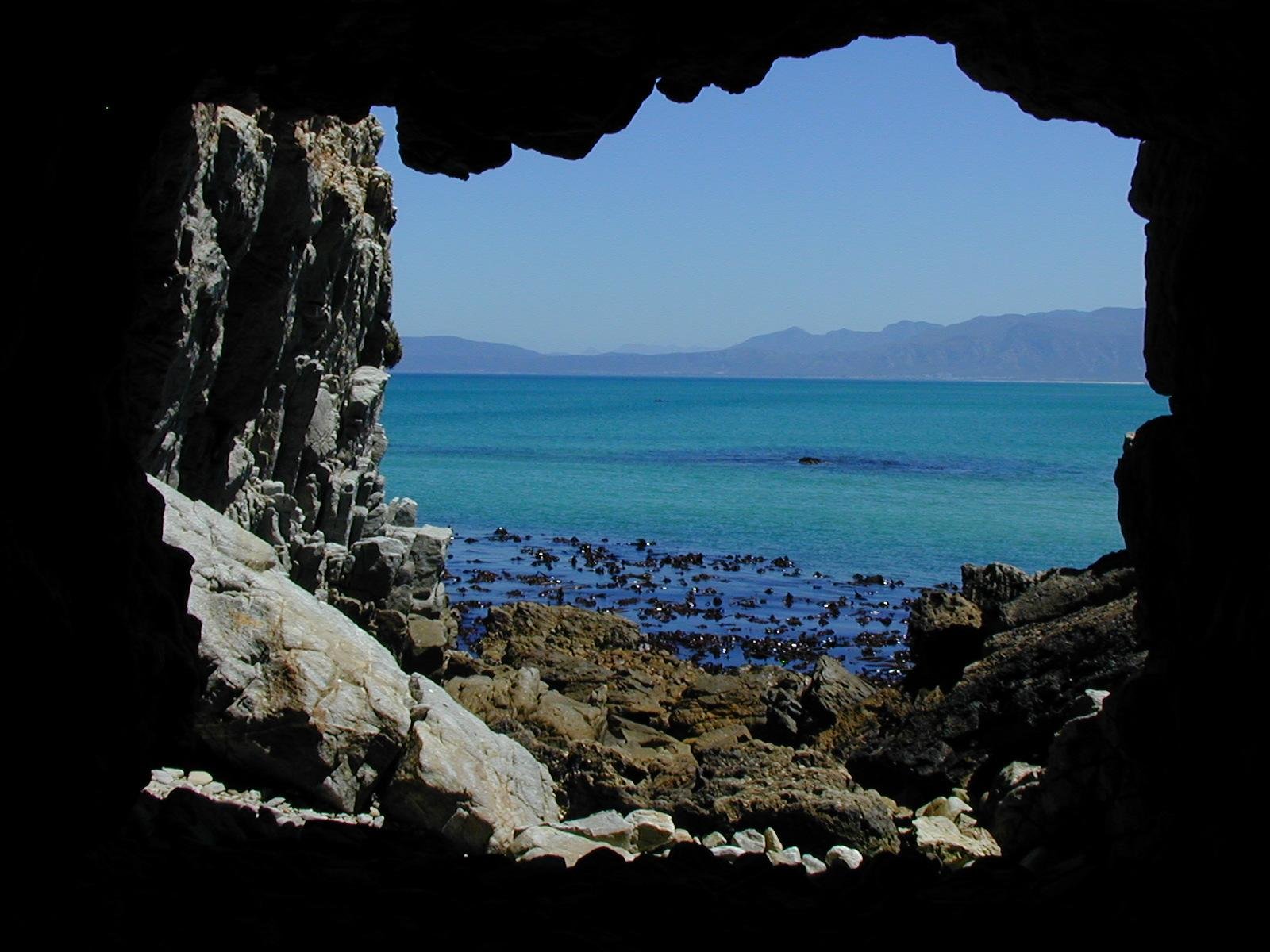 Image: Discover the amazing caves close to Die Plaat First Beach
Walker Bay Nature Reserve is a CapeNature reserve and there is an admission fee at the access gate as well as strict entry and exit times. Swimming is only advised on Die Plaat's sheltered first beach and strong rip currents can be encountered in the open waters of the long open stretch of Die Plaat's coastline.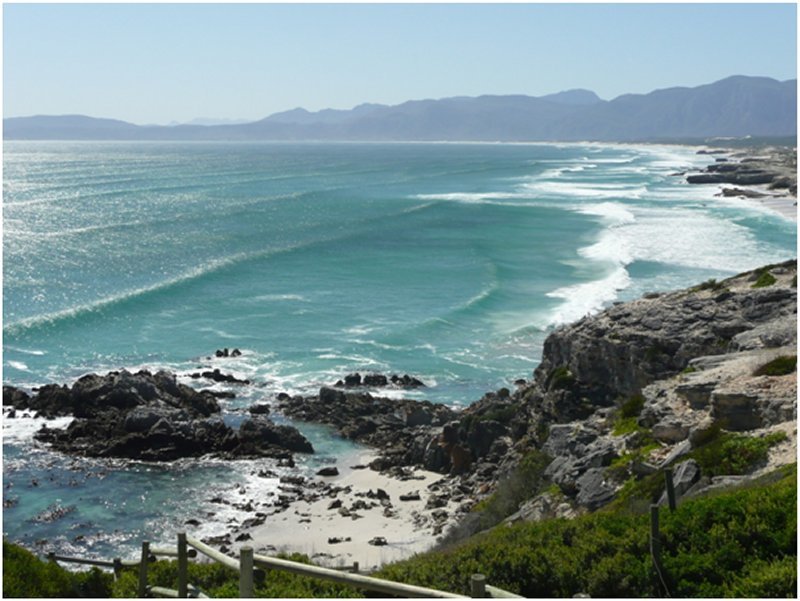 Image: View from above, walking down to Die Plaat First Beach

​​​​​​​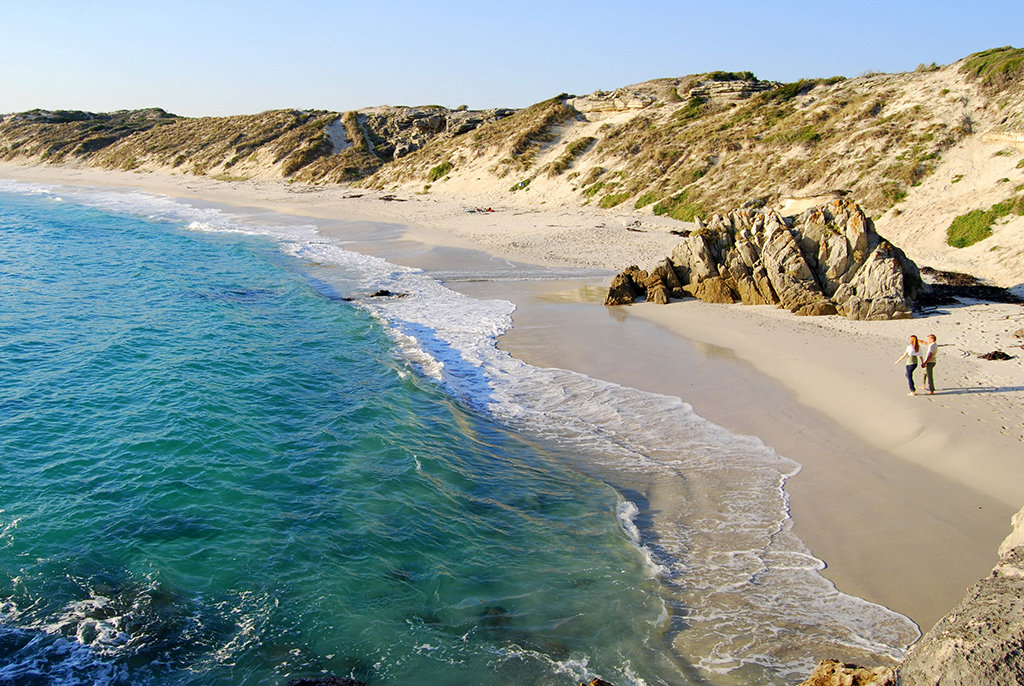 Image: Explore the area around First Beach at Die Plaat