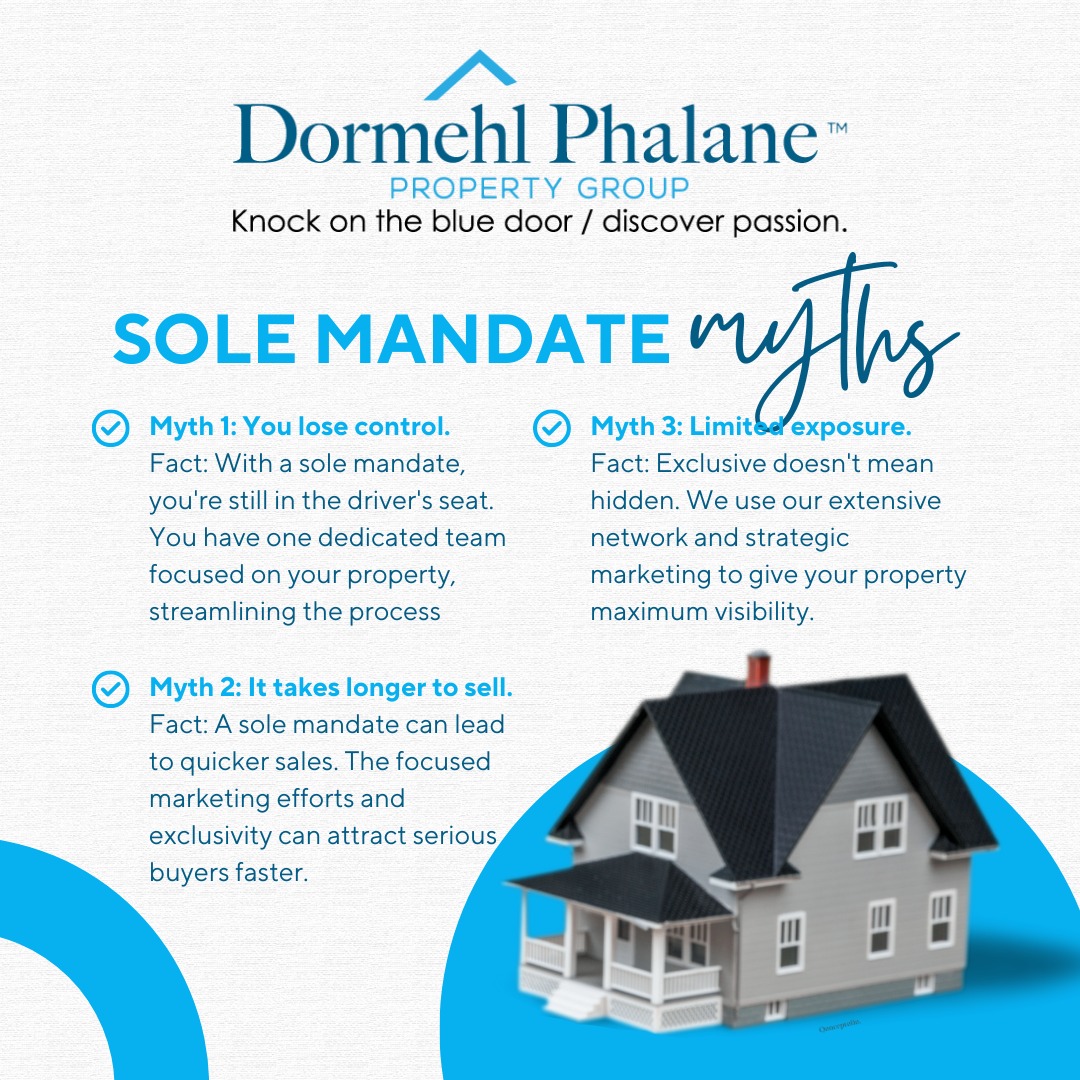 Debunking Sole Mandate Myths
Myth 1: You lose control.
Fact: With a sole mandate, you're still in the driver's seat. You have one dedicated team focused on your property, streamlining the process.
Myth 2: It takes longer to sell.
Fact: A sole mandate can lead to quicker sales. The focused marketing efforts and exclusivity can attract serious buyers faster.
Myth 3: Limited exposure.
Fact: Exclusive doesn't mean hidden. We use our extensive network and strategic marketing to give your property maximum visibility.
Benefits:
• Expertise: Our dedicated team knows your property inside out.
• Streamlined Process: One point of contact simplifies everything.
• Faster Sales: Exclusive marketing grabs buyers' attention.
• Peace of Mind: Trust us to handle the process professionally.
Ready for the benefits of a sole mandate? Contact us today!
Knock on the blue door / Discover Passion | Dormehl Phalane Property Group South Africa